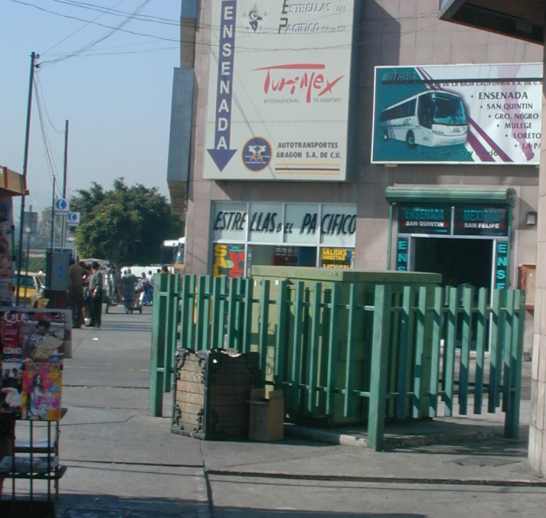 ...there!
I've always used ABC, on the right. The buses have assigned seating, and you should ask at the desk if you have any preferences. I'll choose a seat on the right for the trip down, to get a better view of the ocean. But the driver is the one in charge, and if he says "al su gusto" it's every man for himself.
Mexicans will usually close the drapes so they can sleep or watch the movie. Make sure you get control of the drapes on your window, or you may not be able to enjoy the scenery, which is some of the nicest coastline on the western side of the continent.
Take a warm sweater out before you stow your bag. These buses are air-conditioned, and they turn it on full-blast for you to enjoy.
Have a great time in Ensenada, take lots of pictures, and don't forget to email home.